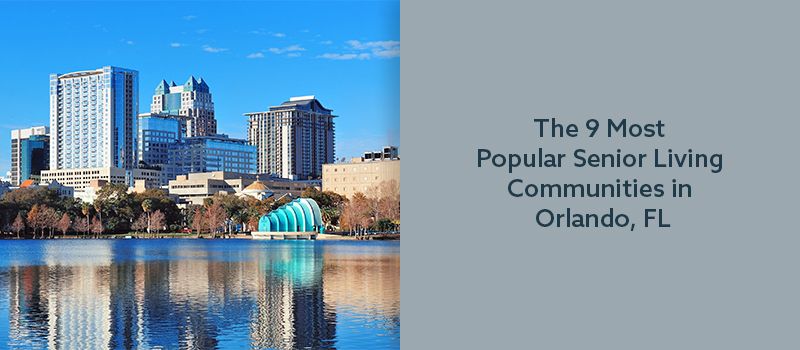 Here are the Top Senior Living Communities in Orlando:
Orlando is the largest city in central Florida and is the third-largest metropolitan region in the entire state. The home of Disney World and Universal Studios, this popular tourist destination offers a vast array of entertainment, dining, and shopping options for visitors and local residents alike. Whether you're moving to the region for a sunnier retirement or have called Orlando home all your life, there are many different senior living in Orlando available. Senior living options in Orlando, Florida range from small communities with specialized care to active senior living communities with an independent living focus. Below is a list of 9 of the most popular senior living communities in Orlando, in no particular order.
1. Encore at Avalon Park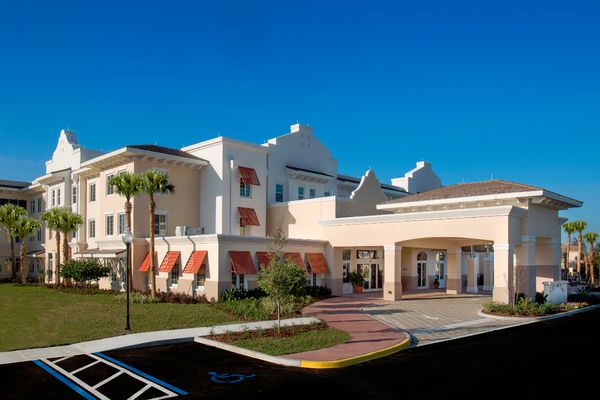 Assisted Living
Memory Care
If you're looking for the quiet calm of small-town life, this Orlando assisted living and memory care community is the ideal place to call home. Situated in the heart of downtown Avalon Park, this senior living center offers proximity to local attractions, dining, and shopping, convenient access for family in the Orlando area, and a variety of onsite services that include cutting-edge therapy for seniors such as virtual reality, music, pet, and aroma therapy sessions. The community is arranged with six neighborhoods containing 15 residences per neighborhood. Click here for more information on Encore at Avalon Park.
2. Brookdale Conway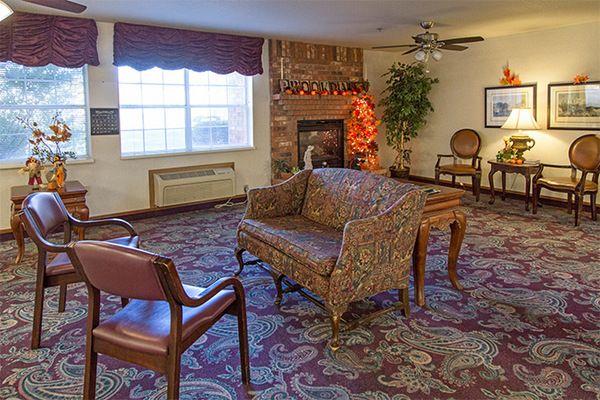 Assisted Living
Memory Care
Exceptional senior living is available from any Brookdale community, and this particular Conway location is great for those Orlando seniors who want to let go of some of the maintenance responsibilities of independent living while still enjoying everything the city has to offer. Just minutes from downtown Orlando, this community offers easy access to the city from a small, quiet community. Click here for more information on Brookdale Conway.
3. Plantation Oaks Senior Living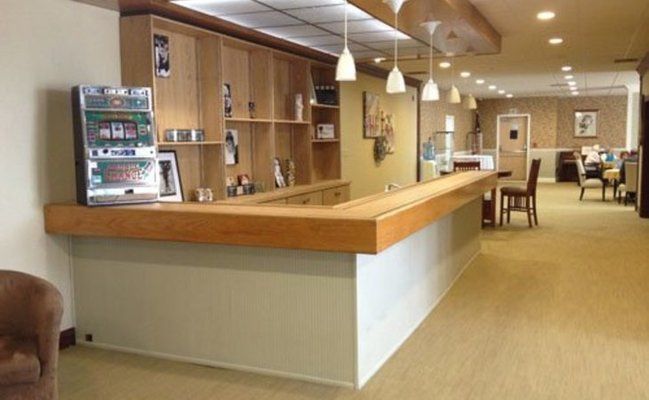 Independent Care
Assisted Living
Memory Care
Respite Care
This senior living community aims to help all of its residents get the most out of their retirement years. In this community you'll enjoy newly renovated residents, a stunning plantation-style architecture with lush landscaping, and daily/weekly activities that include music appreciation events, bingo/canasta/poker/bridge games, Wine and Nosh Fridays, and a full slate of wellness and lifestyle activities. Remaining active in retirement is important to physical and emotional health, which is why you'll find onsite rehabilitation and physicians, as well as brain stimulating activities. Click here for more information on Plantation Oaks Senior Living.
4. Grand Palms Assisted Living

Assisted Living
Memory Care
This is one of Orlando's newest senior living communities; a place where you might find a beautiful new beginning in retirement. The community has three separate neighborhoods accommodating assisted living in Orlando and memory care residents in dedicated communities focused on individual care. Residents enjoy nutritious, chef-prepared meals three times per day, activities and excursions 7 days a week, and onsite amenities that include a salon, bistro, numerous porches, and a greenhouse where residents can grow their own produce. Click here for more information on Grand Palms Assisted Living.
5. Harmony Retirement Living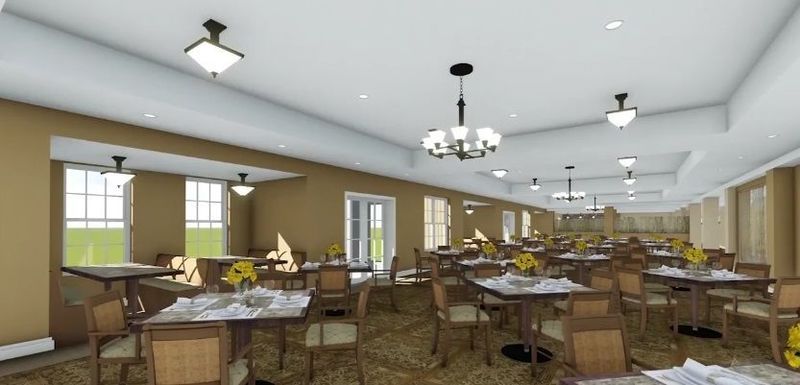 If you're looking for a senior living community that feels like home, this community is worthy of consideration. Located near the Dover Shores West neighborhood and just north of Lake Terrace, this senior living option is ideally situated in the city of Orlando. You can remain an active member of the local community by dining, shopping, and taking advantage of local attractions, while also relying on the home-cooked meals, visiting physicians and therapists, and prescription med drop-off available to residents of the community. Click here for information on Harmony Retirement Living.
6. Golden Cove Assisted Living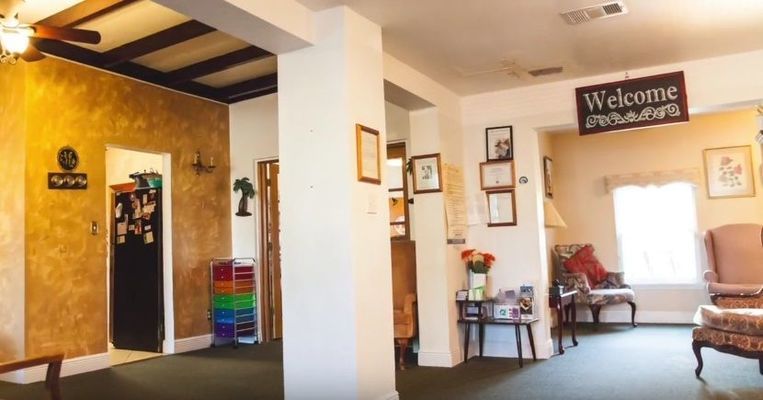 Situated in sunny Orlando, you'll enjoy independent living in a senior community that restores, maintains, and improves your physical, mental, and emotional welfare. The community offers private and semi-private accommodations. Onsite amenities and services include nurses and an in-house doctor, assistance with daily activities, daily newspaper deliver, and scheduled transportation to and from activities. Click here for more information on Golden Cove Assisted Living.
7. Brookdale Dr. Phillips Assisted Living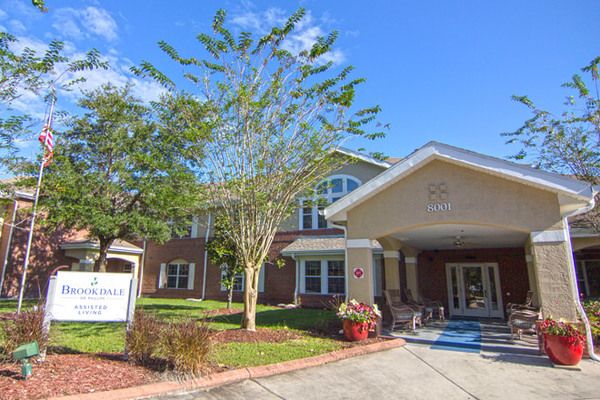 The world-class dining and shopping of Orlando are nearby when you move into Brookdale Dr. Phillips. Comfort and elegance await you in this senior living community that boasts spacious, private apartment, common areas that are charming in décor and welcoming in mood. There is a full social calendar available to keep residents engaged with others in the community, including daily activities, daily classes, and weekly outings. Click here for more information on Brookdale Dr. Phillips Assisted Living.
8. Excellence Senior Assisted Living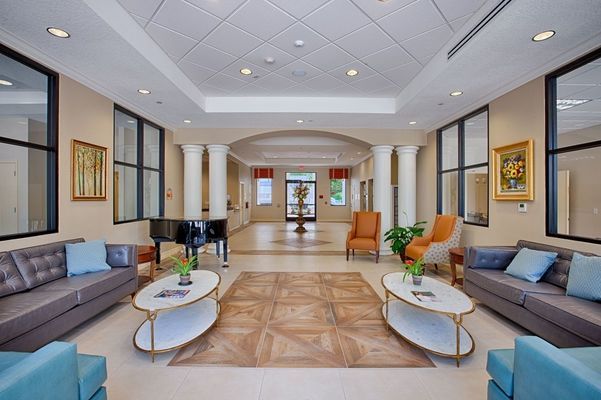 Situated near Lake Frederica and the Bryn Mawr neighborhood of Orlando, Florida, this senior living community offers it all to seniors looking for active senior living in Orlando. The onsite clinic ensures that seniors are receiving adequate basic healthcare coverage. Life enrichment options include social dinners, lectures to stimulate the mind, integration activities to help new residents find their niche, and even opportunities for gardening and mentoring. Click here for more information on Excellence Senior Assisted Living.
9. Arden Courts of Winter Springs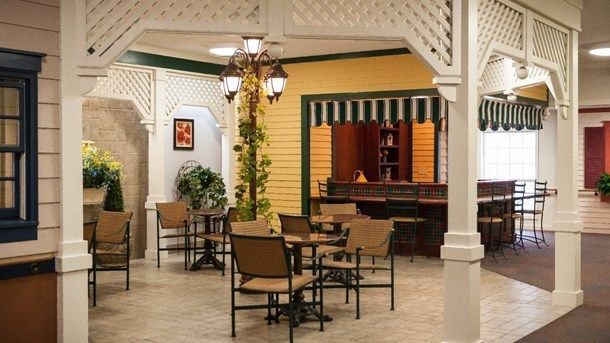 Located along Willa Springs Drive in the Winter Springs neighborhood, Arden Courts offers friendly common spaces that accommodate and encourage social interaction. The inviting kitchen area makes meals a joy and the family rooms offer a great space to connect with visiting family members. The walking paths are all enclosed within the courtyards of the community to ensure the safety and comfort of all residents. This senior living option focuses on a program of services and activities that maximize the independence and capabilities of all Orlando seniors who call the community home. Click here for more information on Arden Courts of Winter Springs.
We developed this list through an analysis of online search popularity, social media sentiment and user reviews across multiple sites like Yelp and Facebook.
We've also compiled a list of 15 apps and websites that provide home delivery services to seniors in the Orlando area. Click here to see that senior living list.
If you are a caregiver in the Orlando area, click here to see a list of 12 local caregiver resources we have identified to help you through the many aspects of caregiving.