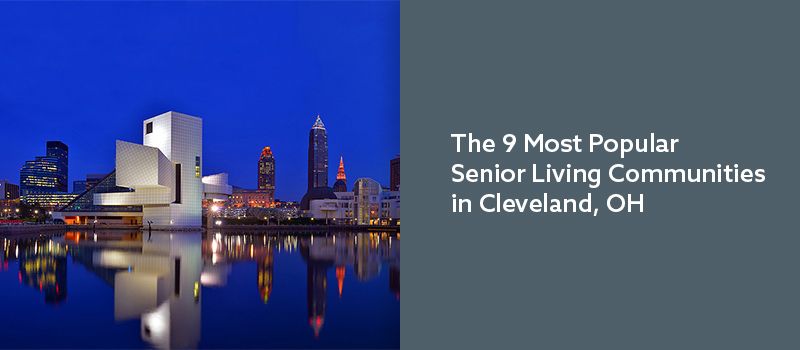 Every individuals' needs are different during retirement. Some seniors are capable of remaining in their homes, while others prefer to find a senior living or assisted living community that removes some of the burden of independent life at home. Cleveland, Ohio has a variety of options for local seniors looking into senior living options. You might be looking for an active senior living community that promotes and supports your independence. Conversely, you might be in need of assisted living in Cleveland that provides a greater level of service onsite to make life easier. Whatever you're looking for in a senior living community, this city has a community to match your needs. Below is a list of the nine most popular senior living communities in Cleveland, Ohio as cataloged by Seniorly.
Here are the Top Senior Living Communities in Orange County: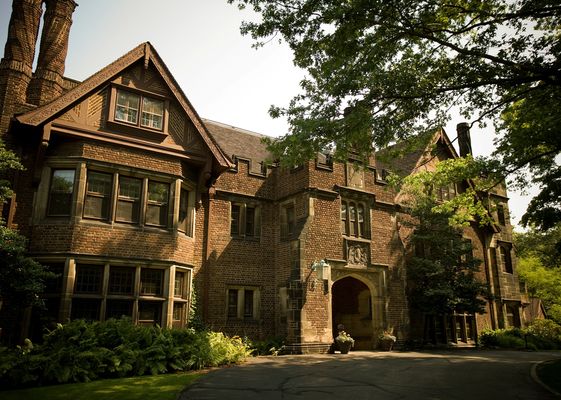 Residential Living
Assisted Living
Skilled Nursing
Memory Care
Independent living at Judson Park is senior living at its finest. This community promotes the notion of "extraordinary neighbors in an incredible neighborhood." Here you'll enjoy a senior living community with a vibrant, active lifestyle that includes activities and amenities ranging from indoor, heated pools and a fitness center to enriching programs that promote lifelong learning and cultural exploration. Click here for more information on Judson Park.

Assisted Living
Memory Care
Set on the quiet grounds of a well-manicured neighborhood in Northeast Ohio, this Richmond Heights senior living community is located a short drive away from the city of Cleveland and offers proximity to amenities such as shops, banks, restaurants, and medical clinics. Brookdale is a Continuing Care Retirement Community which promotes active lifestyles and personalized care chosen by the individual. Click here for more information on Brookdale Richmond Heights.

If you're looking for independence, privacy, dignity, and choice in your senior living arrangements, then this is the senior living community for you. You'll enjoy the independence and privacy of living in your own home unit, with the added dignity inherent in making your own choices. Being a LifeServices community, you can select the right level of care to suit your lifestyle when you live at Aberdeen Crossing. Click here for more information on Aberdeen Crossing.

Assisted Living
Memory Care
Respite Care
Short-Term Stay
Urgent Placement
Set in the charming and idyllic neighborhood of Cleveland Heights, this senior living community combines onsite amenities with ideal proximity to local medical, cultural, and historical sites. This gives you the freedom to stay closer to home and enjoy bowling, a walking club, or yoga classes in the comfort of your own community, or take advantage of the local community amenities if you desire a change of scenery. Click here for more information on Forest Hills Place.

Assisted Living
Memory Care
Respite Care
One of Cleveland's highest rated senior living communities, this assisted living in Cleveland is dedicated to the promotion of senior activity programs that enrich the mind, body, and spirit. Located on Broadview Road near Sprague and Pleasant Valley in Cleveland, you have the freedom to leave behind the onsite amenities if you so choose and enjoy the Shoppes at Parma, local movie theaters, fitness centers, and restaurants. Click here for more information on Sunrise at Parma.

Assisted Living
Memory Care
Situated on Cleveland's south side, this Brookdale senior living community is part of the safe and secure Middleburg Heights area. The senior living community itself is conveniently located just off I-71 and boasts onsite amenities such as paved walking paths, cozy courtyards, and a wellness center. Nearby amenities include Metro Parks, shopping, dining, and other local attractions. Click here for more information on Brookdale Middleburg Heights.

The Kemper House assisted living in Cleveland in the Highland Heights area of Cleveland delivers one of the area's most outstanding dementia-care programs available. This senior living community fosters a warm, home-like feeling for all of its residents while providing first-rate programs to help seniors coping with Alzheimer's and other dementia-related issues lead a better life physically, emotionally, and mentally. Click here for more information on Kemper House Highland Heights.

Assisted Living
Respite Care
A family-owned and operated senior living community in the city of Lakewood, your individualism and personality are encouraged at Bloom at Lakewood. This senior living community recently completed a $3 million renovation to better enable the facility to meet the security and convenience needs of its residents in a setting that is personalized to the individual. Set in the heart of Lakewood, senior living is at its best on this 1-acre, picturesque private property. Click here for more information on Bloom at Lakewood.

Independent Living
Assisted Living
Memory Care
You can simplify your senior living experience when you reside at Atria Newell Creek. This senior living community is located on stunning property northeast of Cleveland in the city of Mentor, Ohio. The community has well-groomed gardens and is dotted with heritage oaks. The daily responsibilities of life are taken care of by the professional, dedicated staff at this center so you can enjoy the patios, courtyards, and walking paths that dot the property. Unwind with a Thai Chi class, catch a movie in the onsite theater, or take part in any number of other programs and events available in this senior living community. To learn more about Atria Newell Creek, please contact one of our Seniorly Partner Agents.
We developed this list through an analysis of online search popularity, social media sentiment and user reviews across multiple sites like Yelp and Facebook.
We've also compiled a list of 15 apps and websites that provide home delivery services to seniors in the Cleveland area. Click here to see that senior living list.
If you are a caregiver in the Cleveland area, click here to see a list of 12 local caregiver resources we have identified to help you through the many aspects of caregiving.