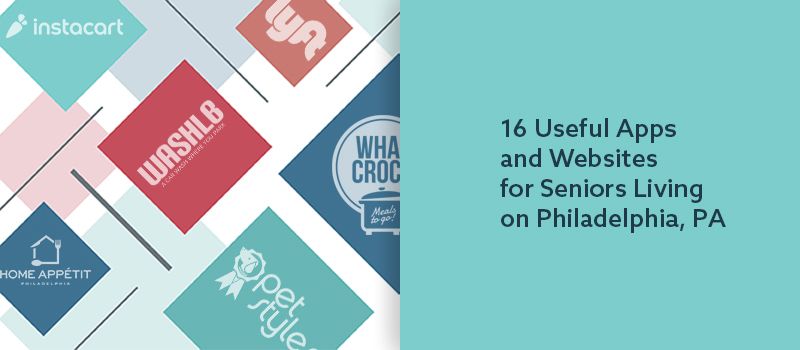 Home delivery services about in and around Philadelphia to help make your daily life easier. Whether you're a senior living in your own home, you're happily ensconced in a senior living community, or you're a caregiver for a loved one, these incredibly useful services put the mobile economy to work on your behalf, freeing up your time for what's important.
Beauty Services
ManeStreem. Get your hair blown out and makeup applied for a special occasion right in the privacy of your own home or assisted living in Philadelphia with ManeStreem. Reasonable prices and the ability to select your own beauty expert from your iOS or Android phone make this service ultra convenient. Click here for ManeStreem.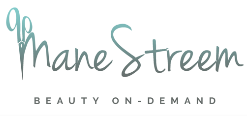 Health Care
Centennial Pharmacy. When you're under the weather and need medications, the last thing you want to do is drag yourself to your local pharmacy. Fortunately, Centennial Pharmacy will deliver your meds throughout the greater Philadelphia area, including Chester, Delaware County, Main Line, North East, and South Jersey. Prescription delivery is free, and they'll even bring you over-the-counter meds for a nominal fee. Click here for Centennial Pharmacy.

MultiCare House Call Physicians. Yes, there are still doctors who make house calls to those unable to come in to the office. This service is ideal for anyone who's vision-impaired, confined to a wheelchair or bed, or suffering from dementia. Make an appointment during normal business hours, and relax knowing that MultiCare takes Medicare and PPO insurance. Click here for MultiCare House Call Physicians.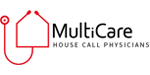 CleveMed. Plenty of seniors suffer from sleeping difficulties, and arranging for formal sleep testing can be a difficult task. CleveMed makes it easy by coming to your home to conduct home sleep studies and test for sleep apnea, as well as delivering the equipment you need to stay healthy and get a good night's sleep. Click here for CleveMed.

Household Services
EZE Laundry. You've got better things to do than laundry, so give EZE Laundry a call. You can schedule pickup of your laundry and dry cleaning on your smartphone, even choosing your detergent and providing special instructions. EZE offers free delivery through much of greater Philly, including Bryn Mawr, Gladwyne, Lower Merion Township, Upper Moreland, and Villanova. Click here for EZE Laundry.
Handy. Keep your home clean and pleasant with a little help from the cleaning professionals at Handy. You can book next-day cleaning with confidence, knowing all the Handy folks are vetted and background-checked. Call on Handy as well for TV mounting, picture hanging, painting, and setting up smart home devices. Click here for Handy.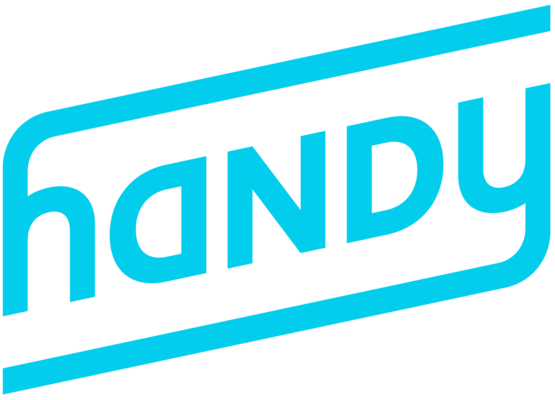 Automobile Care
WashLB. Get your car washed wherever it's most convenient to you — at home, at your bridge club, at the golf course. WashLB will even come late at night so you wake up to a shiny, clean car. Book and pay through their mobile app or website for extra convenience. Click here for WashLB.

Your Mechanic. Check out Your Mechanic to find mobile mechanics who will bring the auto repair shop to your driveway or garage. You can schedule an appointment by phone, at the website, or via the mobile app, and you'll agree to the price quote before your mechanic heads your way. Click here for Your Mechanic.

Food Delivery
What a Crock. Usually meal delivery services present you with a meal that's ready to microwave. What a Crock changes things up a bit by delivering full meals ready to pop in your slow cooker. Download the service's app to your iOS or Android phone and order one meal at a time or an entire meal plan. Click here for What a Crock.
Home Appétit. Simplify your life and make mealtime enjoyable with the help of Philly's own meal delivery service. Home Appétit posts its upcoming menus weekly so you can choose whatever you want — and yes, there are gluten-free, vegan, and vegetarian options available each week. Check the website to see if delivery to your zip code is available. Click here for Home Appétit.
Instacart. If your life is too busy for grocery shopping, or if those kinds of errands are difficult for you, Instacart stands ready to deliver groceries from your favorite market right to your door. Choose from ACME Markets, HMart, SnapKitchen, Giant, and Whole Foods, or have pet supplies and pharmacy items delivered from Petco, Weavers Way, or CVS. Click here for Instacart.

Pet Care
Philly Fit Dog. If you're not able to get out every day to walk your dog, give Philly Fit Dog a call. They'll run your active dog when you can't, and they can even come and pet-sit if you're going away for a few days. Click here for Philly Fit Dog.

Sudsy Paws Mobile. Sudsy Paws' high-end mobile grooming vans come to your home or assisted living in Philadelphia to make grooming your dog as easy as possible. In addition to a bath with water massage, ear cleaning, and nail trimming, your pooch also gets a full dental hygiene treatment to help him stay healthy. Click here for Sudsy Paws Mobile.

PetStyles. If you live in the Roxborough area, you've probably seen the PetStyles mobile grooming van moving through the neighborhood. Call on Jaimie when you want your dog to look his best, especially if you have a pet who's elderly or nervous around groomers. Click here for PetStyles.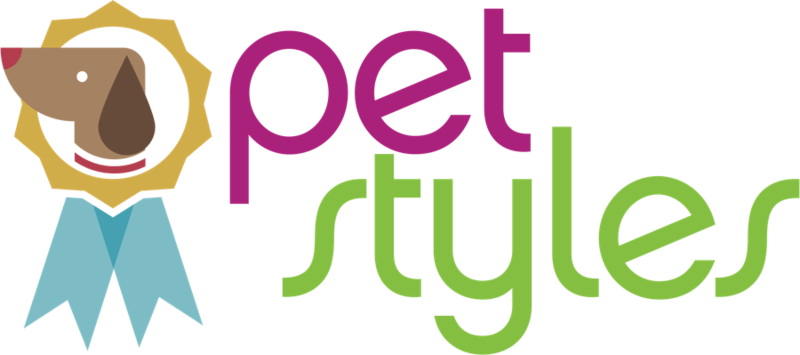 Transportation
Curb. Many senior citizens have fond memories of hailing taxis in major cities, and with Curb, they can enjoy that experience again. Curb's mobile app connects you instantly to licensed, professional taxi services ready to take you where you need to go, with payment billed conveniently through the app. Click here for Curb.

Lyft. Lyft, one of the major ride sharing companies, can get you anywhere in Philadelphia with just a few taps on your mobile phone. Order a Lyft Plus or Lyft SUV if you're traveling with a larger group, or opt for a Lyft Line to save money by sharing your ride with others headed the same way. Click here for Lyft.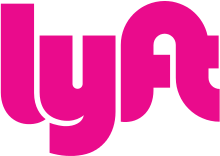 Senior living in Philadephia is easier than ever thanks to today's mobile economy and wonderful home delivery services like the ones listed above. Check them out to avoid housework and errands, so you can spend more time doing what you want to do. This list of Philly mobile services isn't comprehensive, and we don't endorse any of them, but we'd love to hear about your experiences with them. Please share your feedback and reviews with us. May you live your best life with a little help from Seniorly.
If you are seeking a senior living option in the Philadelphia area, click on this link to see our list of the top 15 most popular senior housing communities.
If you are a caregiver in the Philadelphia, click here to see a list of 11 local caregiver resources we have identified to help you through many aspects of caregiving.
For more helpful resources on senior living, click here.