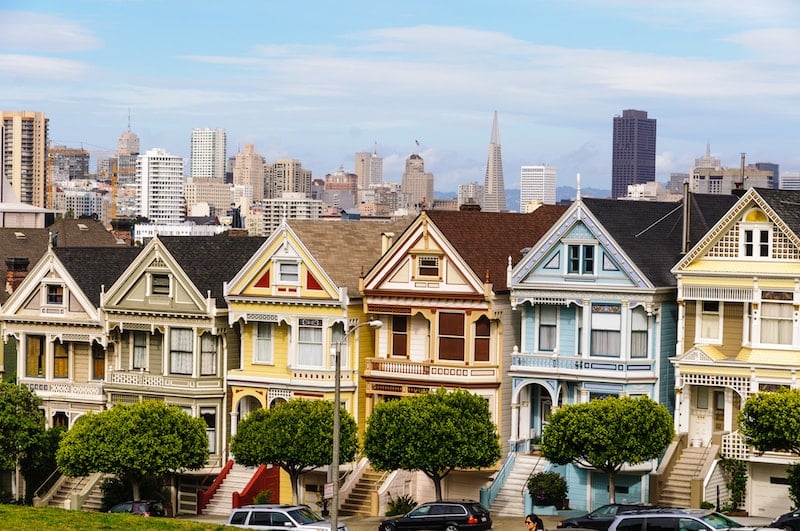 The City by the Bay... Tony Bennett left his heart here. Otis Redding sat on a dock and reflected on a life well lived. The Giants won three World Series championships in just five years, and the city just hosted Super Bowl 50.
What do you think of when you hear the words, "San Francisco?" Usually, people think of the majestic Golden Gate Bridge. Some think of the booming tech industry. For others, it's the rows of Victorian-era homes that line a landscape of steep, rolling hills. But, perhaps more recently, it's the increasing popularity of this city and its expensive real estate. These are just a few things that may come to mind.
But however beautiful and complicated our changing San Francisco may be, for our aging loved ones, it's home.
According to the Census Bureau, San Francisco's population of residents 65 and older increased between 2010 and 2014 to nearly 14.5% of the overall population. What this indicates is that in the next decade, more and more adults reaching retirement will consider living in a senior community.
There are several factors for families to consider when making important senior housing decisions. Because San Francisco is accommodating fewer and fewer larger properties, smaller apartments are becoming the norm. This may make having a multigenerational living situation a challenge. Other factors include the need for round-the-clock professional care or socialization opportunities provided by senior living communities that nurture a community of peers. Whatever your reason for finding senior care, Seniorly makes it simple to discover a San Francisco senior living community that suits you or your loved one's needs.
In terms of San Francisco senior housing alone, there are approximately 85 facilities that cater to a variety of needs, from luxurious independent living, to respite care and short term senior housing programs, to Alzheimer's and Dementia care. Seniorly is an excellent resource for finding the right San Francisco senior living community for you or your loved one, depending on need and affordability.
San Francisco is a city like no other, which presents its own unique sets of advantages and challenges. As a metropolis, some facilities may offer all the care and amenities you're looking for, but might feature smaller units due to a city-wide trend in apartment-style living. The City by the Bay is also seeing a boom in real estate prices, so San Francisco senior living may be a bit more expensive than the national average.
Convenience is another factor to take into consideration when searching for senior care. As mentioned earlier, San Francisco is famous for its steep hills. This could pose a challenge for getting around; fortunately, most communities in the city offer transportation to their residents at no additional charge.
Despite those minimal challenges, according to a new study by human resources consulting firm, Mercer, San Francisco ranks No.1 out of 230 metro cities in the nation for highest quality of life. Among the criteria, the city boasts excellent recreation, consumer goods, medical accessibility and a slew of other factors.
The benefits San Francisco senior living are endless. From arts to cuisine to ethnic diversity, our vibrant culture is evident, and there is something for everyone to enjoy in this beautiful, foggy city.
Seniorly is the trusted resource for comprehensive information on San Francisco senior living options. Visit www.seniorly.com or call us at (415) 570-4370 to speak to one of our family coordinators today!