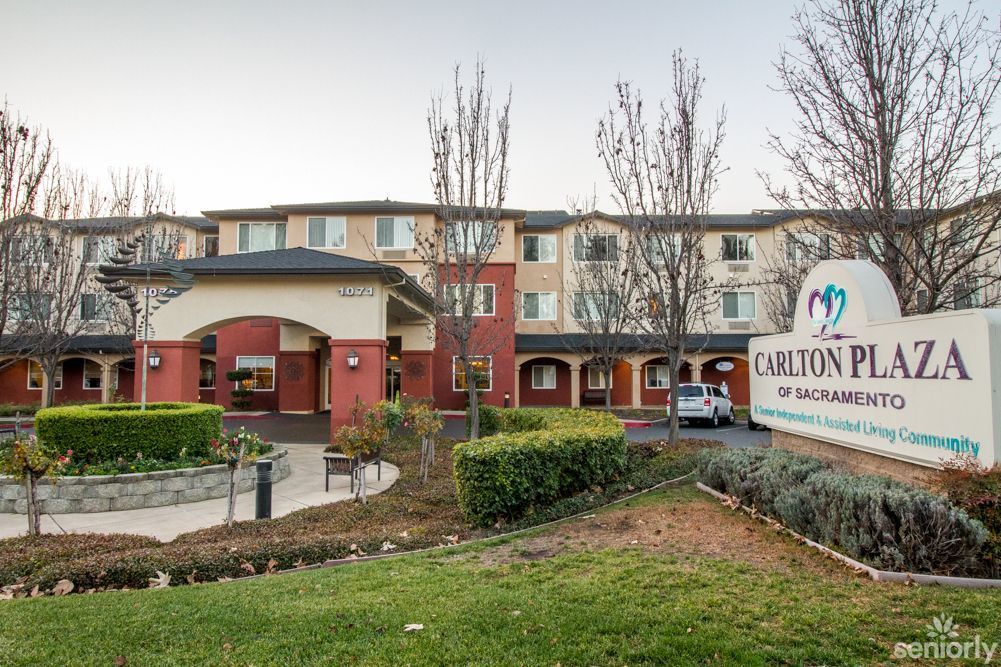 Sacramento is home to some of California's highest rated assisted living communities. Whether you're looking for yourself or a loved one, you'll find a community near you with the perfect balance of activities, amenities and care to suit your lifestyle. Here are just a few of the top rated communities:
Sunrise of Sacramento: Located in California's Central Valley, offers assisted living and memory care in a warm environment that feels like home. Their team of experienced caregivers will tailor a plan specifically to meet your individual needs and preferences. Sunrise also features unique programming and activities. The calendar is carefully planned to ensure each resident has an opportunity to participate in a variety of meaningful activities that enrich the mind, body and spirit. From educational lectures to art and fitness classes—Sunrise of Sacramento is the perfect place to retire.
Carlton Senior Living Sacramento: Carlton Senior Living offers unique, apartment living with a warm and nurturing environment and 24-hour nursing care. The entire community is designed to take assisted living to the next level. Customized daily care allows each resident to retain as much independence and autonomy as possible. The community's wellness team is led by the Director of Resident Services, who provides leadership to staff as well as overseeing programs that promote resident well-being. You'll enjoy all day restaurant-style dining that caters to your taste and daily schedules. There are also special diet accommodations, a self-serve casual café, and room service upon request.
Regency Place Senior Living: Located in a residential neighborhood south of downtown Sacramento near Elk Grove, features a variety of lifestyle options for residents. There are apartments available for both independent and assisted living. There's also an onsite beauty shop, restaurant style dining and a variety of amenities to choose from. Regency Place isn't your average assisted living community. You'll be able to lead the life you please: relaxed, active, social or private. When you are in the mood to join in for going, doing, learning or playing, the choices are almost endless. Here you create your own schedule based upon your interests, preferences, routines, and abilities.
Apple Ridge and Ivy Ridge Retirement Home: With two communities to choose from in Sacramento, offers gracious, old world charm to residents. Providing individualized care in a safe and nurturing environment, Ridge accommodates all levels of care so that residents with different needs can live fully. This eliminates the necessity for you to relocate if your level of care should change. At Ridge Assisted Living, they individualized activity programs into resident care plans. Besides traditional exercise and games, this may include music therapy, art therapy, pet therapy and other social activities. The size of their communities, averaging 40-50 residents, allows them to provide personal attention with all of the amenities of a larger community.
Eskaton Monroe Lodge: Eskaton offers an enhanced quality of living for residents who benefit from personal services and support from professional caregivers. An enriched lifestyle amid natural beauty and friendly neighbors exemplifies these communities. All Lodges are located near conveniences such as shopping, medical services, restaurants and entertainment venues. With programs that facilitate social connection, therapeutic music, smart technology to improve independent living and a pet friendly environment, Eskaton provides Sacramento with assisted living at its finest.
To learn more about assisted living in the Sacramento area and all the communities closest to you, be sure and visit Seniorly's senior living marketplace.