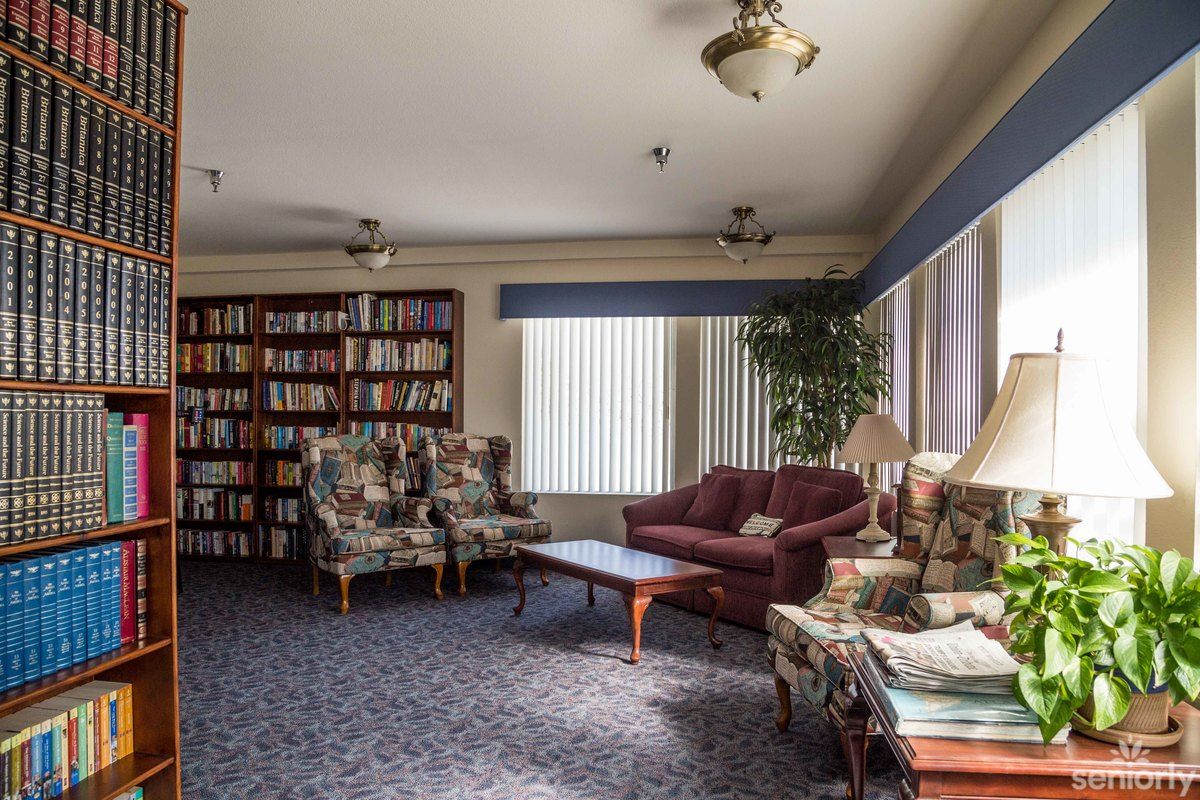 Here at Seniorly, we took a look at some of the best value assisted living experience in San Diego. Defining what the best value requires we take into account the varied aspects of the assisted living experience. From a maintenance free lifestyle to ensuring your care needs while staying fully engaged, everyone has different points of consideration before making a choice. Often budget and location are the primary drivers but an open market allows one to differentiate between options in the same range. We looked at aspects like amenities, room size, and services provided relative to the total cost. Some communities with fewer amenities gain an advantage by being in the heart of the city close to many attractions like and providing scheduled transportation. So without further ado, here are some of the best value assisted living communities in San Diego.
Nazareth House San Diego is a large assisted living community with a licensed capacity for 145 residents and sits on 9 lush acres surrounded by towering trees and palms. Shared spaces inside the house include a 150- seat chapel framed with stained glass windows, a theater auditorium, beautifully appointed solariums for small meetings and parties, cozy tea rooms in each wing and an exercise room. The community is run by the Sisters of Nazareth organization that runs other communities throughout the country and the community is open to all seniors, regardless of religion. A private dining room offers nutritional meals while smaller kitchens offer coffee and snack options.
Sungarden Terrace has a library and media center that offers hours of engagement to its residents. Their long-time caregivers offer support and assistance with showering, dressing, grooming, medication management and more. Outings, games and entertainment planned by their creative activities department keep our residents active and social. You will find residents often going outside to many nearby attractions that Broadway street offers. A beauty parlor, meditation room, private family dining rooms are all features that set Sungarden Terrace apart from other assisted living communities.
Harbor View Senior Living is a boutique assisted living home located in the Uptown Banker's Hills locality next to downtown San Diego. HarborView is dedicated to offering compassionate, individualized care and support services for residents living with Alzheimer's or related dementia. This Italian renaissance chateau serves as a charming location to promote the physical, social, and spiritual aspects of residents' lives. The well-trained and considerate staff works around the clock to ensure a comfortable and engaging stay for residents.
Huntington Manor is medium-size assisted living community located in San Diego's north east suburb Poway. Ask almost any resident or family member about Huntington Manor, and they will brag about the food. Owner, and Head Chef, Philip Butzen takes great care to be certain his residents receive food that satisfies their palates, accommodates their challenges, and meets all their nutritional needs. Two horseback riding, biking and hiking trails -- part of Poway's 65 mile network of trails - cross this property. Nearly 3 acres of grounds are planted in beautiful flowers, vegetables for their kitchen, and a grove of the original olive trees.
Bayview Senior Living is a smaller assisted living community with a licensed capacity for 17 people and they maintain a high caregiver to resident ratio at all times. In addition to providing continual training and supplies to its in-house staff, BayView seeks the assistance from many outside vendors in its pursuit of offering well rounded, national dementia researched activities to enhance the alertness and physical strength of its residents. They understand the importance of healthy, nutritious food for our residents. Our Food Manager plans menus and prepares food based upon 5-years training and oversight by our retained licensed dietitian, specializing in the needs of the elderly. Three nutritious meals and are prepared daily along with snacks and plenty of hydration reminders.
We hope that our list has given you an idea about the varied amenities and care services offered by senior housing communities in the San Diego area. If you need to talk to a gerontologist to get free assistance in your senior living search, don't hesitate to reach us here.