We're here to change the search for senior living. One family at a time.
We know the powerful impact that community can have on the aging experience, and we're here to help every older adult and their family find the right senior living community.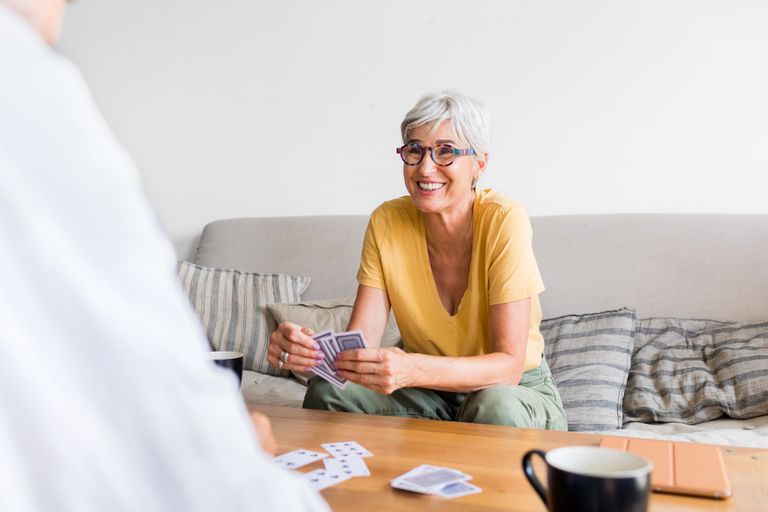 Seniorly simplifies the search for senior living by empowering families with free online tools and guidance from local senior living advisors
Explore the largest online directory of senior living communities
With over 66,000 communities listed in our database, you'll be able to explore all the options right in your neighborhood—with access to pricing and exclusive photos.
Empower your search with powerful and easy to use tools
Searching for senior living options just got easier with tools like our Smart Search to generate a personalized list of recommended communities, senior living cost calculator, transparent community pricing, and more.
Get free personalized guidance from one of our local advisors
Our national network of trusted senior living advisors live and work in your community, not in a call center. With firsthand knowledge of the communities in your area, and instant access to pricing and availability, they'll be a trusted partner in your search.
Our story
In 1962 Hans Bretschneider opened the first "purpose built" senior living facility in Mill Valley, California. Rooted in the revolutionary belief that the right environment could extend years of productivity, engagement and happiness for older adults, Hans went on to open ten senior living communities in Northern California.

Almost fifty years later, his grandson Arthur would carry on in the family tradition; from dishwasher to care aide to marketing specialist, Arthur would wear many hats in the family business. From this vantage point, he developed a deep empathy for families in the search for quality assisted living, and also saw an outdated model for finding the "right" community.

In 2014, Arthur founded Seniorly with business school classmate Sushanth Ramakrishna and friend Kunal Shah, both experts in technology and engineering. Together, their vision was to revolutionize the search for senior living. They wanted to address the confusing process of discovery for families, to unify a fragmented marketplace of providers, and to remove gates to the most important information and resources that families need to make important decisions. In short, they wanted to shape how we search for - and find - the perfect senior living environment.

So they set out to build the first "purpose-built" online marketplace for families looking for senior living solutions. Today, with the largest online senior living directory, Seniorly provides easy access to information, FREE personalized support for families, and the freedom for families to search the way they want.

Seniorly is headquartered in San Francisco, a place where technology, innovation, diversity, and passion come together. With talent from Bangalore to London and across the U.S., the team takes pride in a diversity of professional expertise and personal culture. Each member of the Seniorly team has a personal connection and commitment to our mission. Together, they have created a simple and personalized solution proven to help parents and loved ones in this stage of their lives to find a new home to love.
Expert support for families - for FREE
Curious what it's like to work with one of our advisors? Here's what families have to say about their free Seniorly partner support
Meet the Seniorly team
We're a team of purpose-driven people from many different disciplines who share the same and vision and values.
Arthur Bretschneider
CEO & Co-Founder
Arthur Bretschneider is CEO and Co-Founder of Seniorly. As a third generation leader in the senior living industry, and with an MBA from Haas School of Business, Arthur has been featured in the New York Times and Forbes as a thought leader in the senior living space and brings both deep compassion and a wealth of practical experience at Seniorly.
Sushanth Ramakrishna
CPO & Co-Founder
Sushanth Ramakrishna is Chief Product Office and Co-Founder of Seniorly. As a former member of the Salesforce engineering team and alumnus of Haas School of Business, Sushanth leads the Product function at Seniorly by combining engineering talent with deep knowledge of human behavior.
Kunal Shah
CTO & Co-Founder
Kunal Shah is Chief Technology Officer and Co-Founder of Seniorly. With a Master's degree from Carnegie Mellon and experience working for technology companies like Cisco, Kunal is committed to using technology as a tool to help solve deeply human challenges in the senior living space.
Stephen Anderson
Chief Strategy Officer
Christine Healy
Chief Growth Officer
Marlena del Heirro
VP, Partnerships & Gerontologist
Mathias Jamora
VP, Finance, Strategy, & Analytics
Jared Calinisan
Head of Product Design
Alfonso de la Osa
Head of Engineering
Swarnik
Senior Product Manager
Himani Verma
Technical Project Manager
Angela Iacolucci
Director of Lifecycle Marketing
Abel Kuruvilla
Senior Software Engineer
Sudarshan Acharya
Senior Software Engineer
Manos Papoutsakis
Senior Software Engineer (Mobile)
Josh Weber
Software Engineer
Hemant Joshi
Software Engineer
Vikas M Ram
Software Engineer
Samuel Riches
Junior Software Engineer
Elizabeth Sturm
Accounting Manager
Brenda Clark
Partnerships Account Associate
Interested in joining the Seniorly team? We are always on the lookout for new talent!
See open roles
Our board of directors