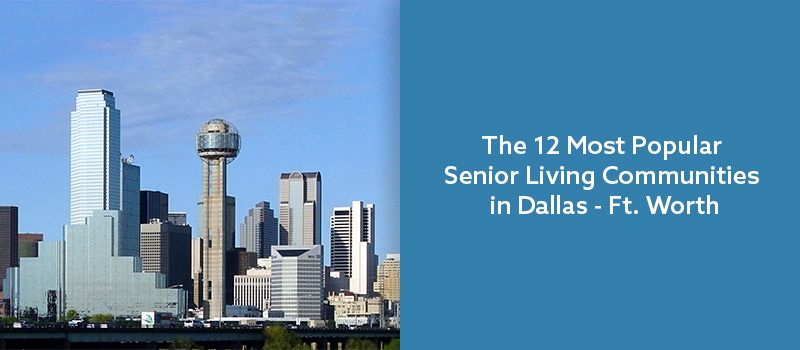 Looking for a new senior living community for yourself or an aging relative can be confusing and stressful. There are over 100 independent and assisted living facilities in Dallas and Ft. Worth to choose from, and it isn't always easy to know what a place is like before visiting. To help seniors and their families with this decision, the Seniorly team has compiled a list of 12 of the most popular senior living communities in the region, along with brief notes on what makes them such special places for seniors to live. We encourage you to always do your own research, but we hope this list will be useful resource for your senior housing needs. Below, Seniorly.com runs down the 12 most popular senior living communities in the metropolitan area and is presented in no particular order.
Here are the Top Senior Living Communities in Dallas-Ft. Worth:
1. Dancing River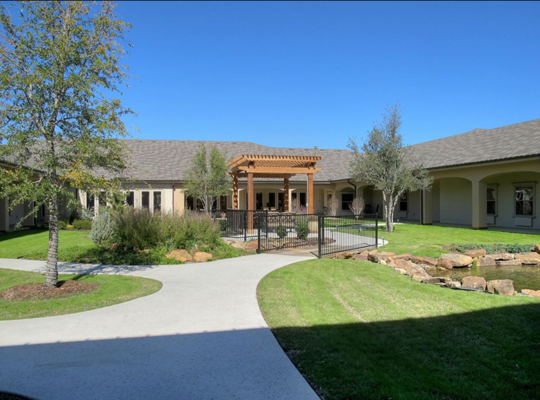 Assisted Living
Memory Care
Situated just across the road from the gorgeous Timarron Country Club in Grapevine, Dancing River offers assisted living and memory care in a low-rise Mission-style facility with lots of green spaces between buildings. Residents have their pick of studio or one-bedroom apartments, as well as two-room suites with a bit more space. Complimentary laundry and transportation services are offered, and residents enjoy both public and private dining, as well as daily activities that are open to all. Click here for more details on Dancing River.
2. The Vantage at Cityview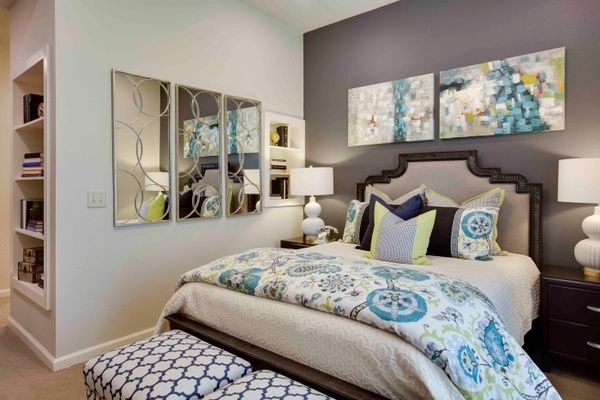 Independent Living
Assisted Living
Memory Care
Resting at the base of a handsome wooded hillside, the Vantage at Cityview is a four-story residential care center specializing in dementia care and engaged senior living. Residents here enjoy luxurious public dining and a unique Dining With Dignity program, which re-imagines traditional dishes from a senior's perspective for taste and consistency. Independent living residents enjoy complimentary concierge services, while memory care patients have a devoted and highly trained staff to look after them. Click here for more details on The Vantage at Cityview.
3. Brookdale Broadway Cityview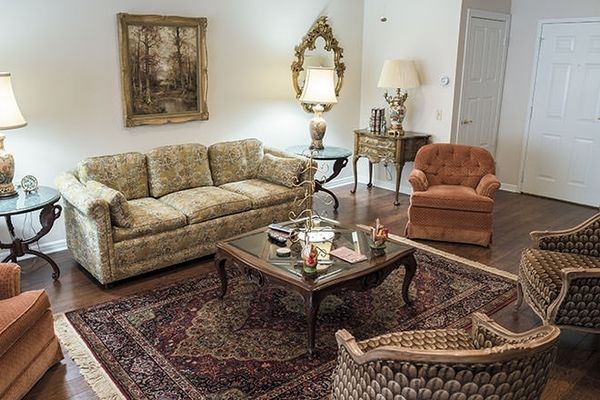 CCRC
Independent Living
Assisted Living
Tucked away in a pleasant corner of southwestern Fort Worth, Brookdale Broadway Cityview is laid out as low-lying villas inside a gated community that offers a complete spectrum of services, from luxury independent living in Dallas to a closely supervised memory facility that provides a complete continuity of care for residents. Restaurant-style dining and extensive landscaping create the look and feel of a luxury resort, while clean, hygienic facilities on site provide top-level rehab and skilled nursing care to help residents recover from illness and medical procedures. Click here for more details on Brookdale Broadway Cityview.
4. Monticello West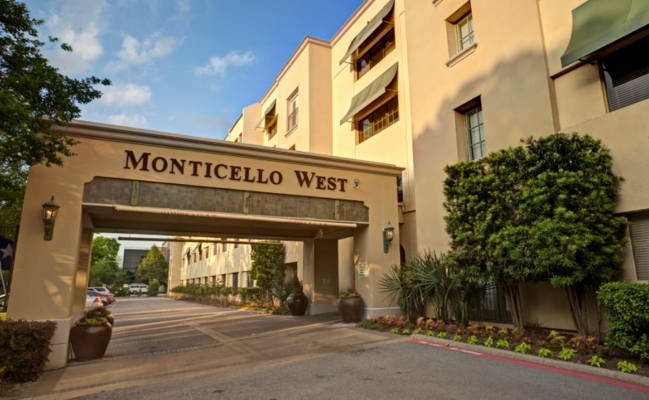 Assisted Living
Memory Care
Monticello West occupies pride of place in Dallas' prestigious Highland Park neighborhood, where it has spent the last 30 years offering assisted living and memory care to a close community of residents. This facility puts an emphasis on long-term relationships between its residents and staff, with the average assisted living staff member having a tenure of 5 years, and the memory care staff averaging 10. Click here for more details on Monticello West.
5. Atria Richardson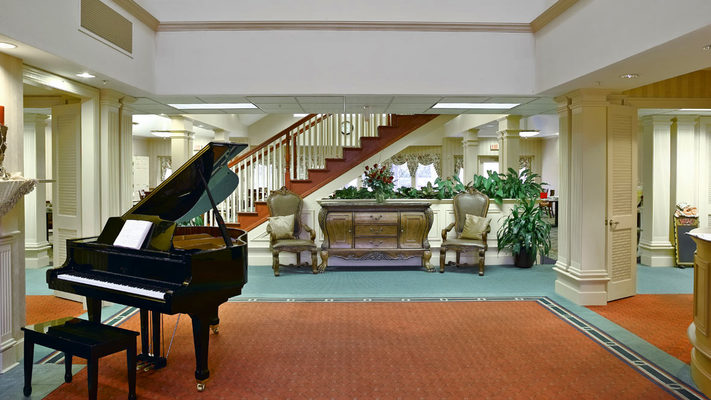 Independent Living
Assisted Living
Memory Care
Through the doors of Atria Richardson's graceful front lobby, and past the piano angled near the Colonial-style fireplace, a close family of seniors enjoy a pleasant, community-oriented environment with independent living, memory care, and assisted living in Dallas. Atria offers private apartments to its residents, with complimentary linen and housekeeping services, free scheduled transportation outside the facility and a full calendar of events and activities to keep its peoples' minds sharp and their days full. Click here for more details on Atria Richardson.
6. Bethesda Gardens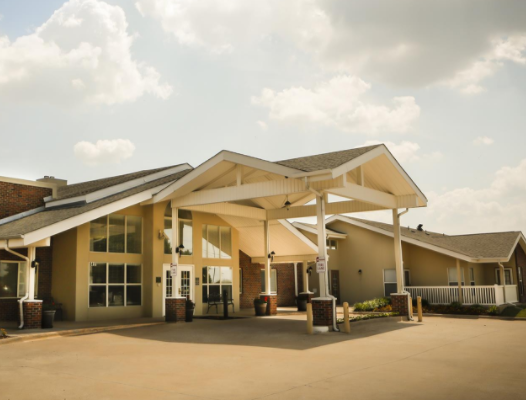 Assisted Living
Memory Care
Bethesda Gardens' 124 residents enjoy private and semi-private living in a warm, homelike atmosphere that welcomes grandkids, pets and new residents looking for a peaceful place to retire to. Complimentary dog walking and frequent ice cream socials are two of the amenities offered at this 24-hour assisted living and memory care facility, along with licensed nurse supervision and professional medication service. Click here for more details on Bethesda Gardens.
7. Atria Grapevine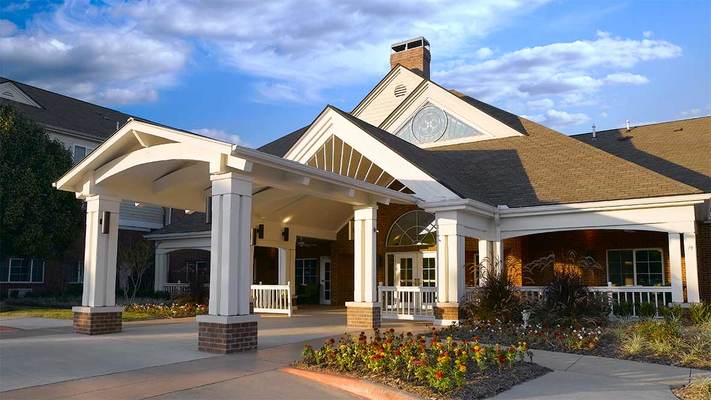 Independent Living
Assisted Living
Memory Care
Atria Grapevine's red-brick exterior and steeply gabled roof remind many people of the early days of Texas architecture, and the close personal support of its large staff remind many more of old-fashioned Texas hospitality. This senior living facility offers educational and fitness classes for residents, as well as a weekly happy hour in the bar and grill-style restaurant that serves as a dining hall. Click here for more details on Atria Grapevine.
8. Caruth Haven Court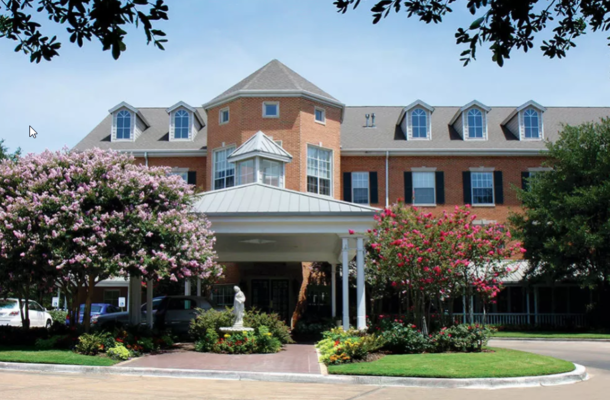 Caruth Haven Court is an assisted living-only facility located just across from the Cheesecake Factory in Dallas' University Park neighborhood. This welcoming senior living community provides housekeeping, transportation and cooking services for residents, who are otherwise allowed a maximum of privacy to live the way they like, at their own pace, and as part of a community of like-minded neighbors. Click here for more details on Caruth Haven Court.
9. Legacy at Bear Creek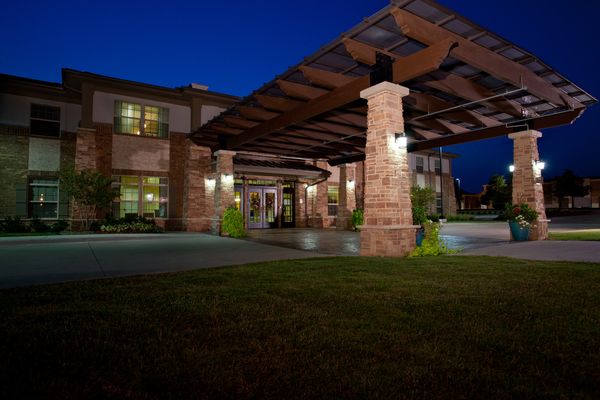 Assisted Living
Memory Care
Located in an upscale neighborhood in Keller, Legacy at Bear Creek cares for its senior residents with assisted living and memory care services in a huge, hunting lodge-style facility. Inside the building's stonework walls, residents enjoy as much privacy as their health allows in spacious suites. Day trips and resident-led activities are common here, as are exercise classes at the on-site gym. Click here for more details on Legacy at Bear Creek.
10. Heartis Arlington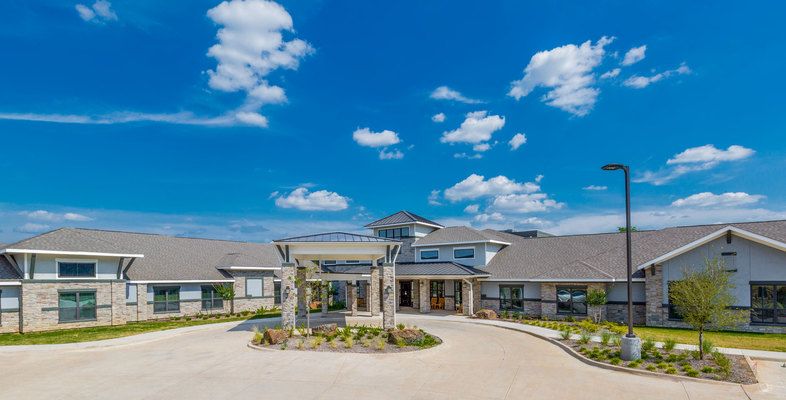 Assisted Living
Memory Care
Heartis Arlington is a sprawling facility under the huge sky in the wide-open spaces of Arlington, TX. Offering assisted living, memory care and in-house spiritual care services, Heartis Arlington has one-bedroom apartments and private suites with kitchenettes where people can prepare their own meals. Residents can also enjoy each others' company in the common dining areas where meal service is provided gratis. This facility offers social and recreational activities every day, and good weather sees resident-led games played on the large, beautifully manicured lawns around the main building. Click here for more details on Heartis Arlington.
11. Treemont Dallas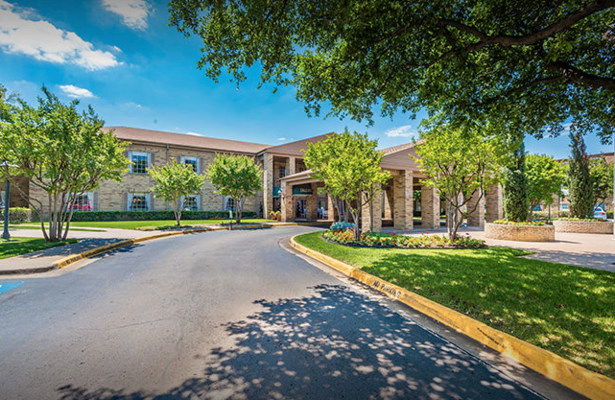 Treemont Dallas houses its community of active seniors in a pleasant jumble of studios, one- and two-bedroom apartments inside a large, two-story brick building surrounded by closely-tended landscaping. Inside this facility, residents enjoy independent living in Dallas that's geared toward active seniors who can live independently, but appreciate help with the cooking, cleaning and laundry. Centrally located in North Dallas, just a mile from the Dallas Galleria, Treemont offers complimentary transportation to all points of the city and hosts regular activities and classes in its spacious common areas. Click here for more details on Treemont Dallas.
12. Brookdale Club Hill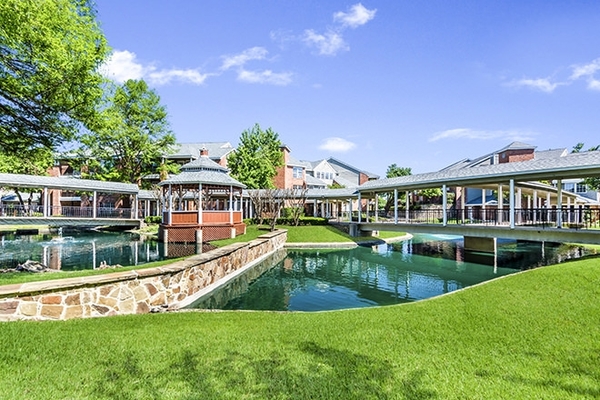 Independent Living
Assisted Living
Brookdale Club Hill has both independent and assisted living for seniors on broad and well-watered grounds, where beautifully clear streams run under quaint stone foot bridges. Inside this facility, where residents live as independently as their health allows, all the daily needs of an active senior are looked after, such as on-site barber and beauty services, fitness training, concierge service and organized activities, such as summer pool parties and authentic Texas barbecues. Click here for more details on Brookdale Club Hill.
We developed this list through an analysis of online search popularity, social media sentiment and user reviews across multiple sites like Yelp and Facebook.
We've also compiled a list of 19 apps and websites that provide home delivery services to seniors in the Dallas-Ft. Worth area. Click here to see that senior living list.
If you are a caregiver in the Dallas – Ft. Worth area, click here to see a list of 10 local caregiver organizations we have identified to help you through many aspects of caregiving.