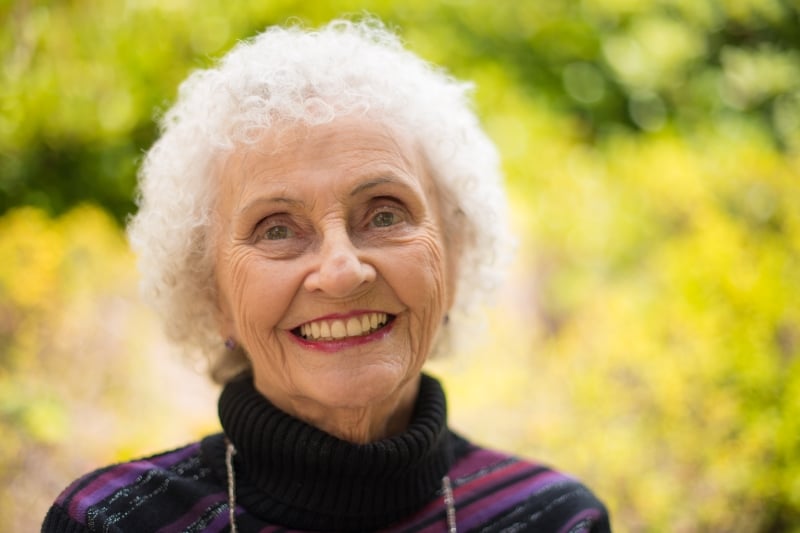 Imagine finally being able to live your life openly as a LGBT person, only to find yourself in later years being forced back into hiding who you really are.
Unfortunately, that's the situation many in the in the LGBT community find themselves in when it comes time to move to senior housing. Fear of rejection or being ostracized is part of daily living for LGBT elders in communities all over the country.
One man described his struggle:
"I lived the last 25 years of my life as an openly gay man in Dupont Circle. Then I came here this year because there was nowhere else to go, and I'm scared to be myself. Gay people are either invisible to, or unwanted by, the people here. So I stay quiet."
This is a growing problem for millions of people in this country. According to the National Gay and Lesbian Task Force, there are three million LGBT elders living in the United States right now, and that number is expected to double by 2030.
So what is being done to create more prejudice-free and inclusive options for the LGBT community. Where is it possible for them to feel the same sense of community as straight residents?
Fortunately, tolerant communities are beginning to pop up all over the country. Here are some LGBT senior communities that have been successful:
Fountain Grove Lodge
Oakmont Senior Living opened Fountain Grove Lodge in Santa Rosa, California. It is the nation's first LGBT senior living community, offering a focus on independent living with the option of continuing care services.
The community includes a lush, ten-acre campus, complete with a golf course and mountain views, gourmet dining, pet parks and resident gardens.
They offer temporary home health care as well as full time care in the privacy of your own home and a Concierge Medical Program. Services are tailored to the needs of each individual resident.
Stonewall Gardens
Opening in 2015, Stonewall Gardens is a LGBT community located in Palm Springs, California. This community offers "aging in place" options as well, increasing care for residents as needed.
Stonewall is located in the heart of Palm Springs' Uptown neighborhood and is run by Northstar Senior Living. It is a place, according to the facilities' Executive Director Dee Wieringa, where LGBT seniors "can enjoy resort-style living to the fullest, with the dignity and respect they deserve."
They have a full-time licensed nurse and a 24-hour professional care staff to assist residents with whatever they need, including bathing, dressing or medication.
Other amenities include gourmet dining, pet friendly housing, exercise classes, social events, modern furnishings, a lush campus for spending time outdoors, as well as laundry and housekeeping services.
The Montecito
Located in Santa Fe, New Mexico, the development group of the Montecito was co-founded by Joy Silver, its president and CEO, whose mission was "to create and operate welcoming and fun retirement communities for lesbian, gay, bisexual and transgender elders." She seems to have done just that.
The property feels more like a resort than a senior living community. Amenities include four-star dining options, a lounge with cabaret nights, a spa and fitness center as well as various special events and performances.
The Montecito offers 24 housing units, ranging from studio apartments to one-bedroom living spaces. The village also offers happy hours, film festivals and museum outings to help elders stay social and engaged.
For a complete list of LGBT friendly senior housing options, SAGE (Services and Advocacy for Gay, Lesbian, Bisexual and Transgender Elders) provides a lot of information.
Although it's great to see examples of LGBT senior communities that thrive, there is clearly a need for many more in urban areas all over the country. Hopefully as demand continues to increase, we will see other senior housing developers jumping in and meet the demand.