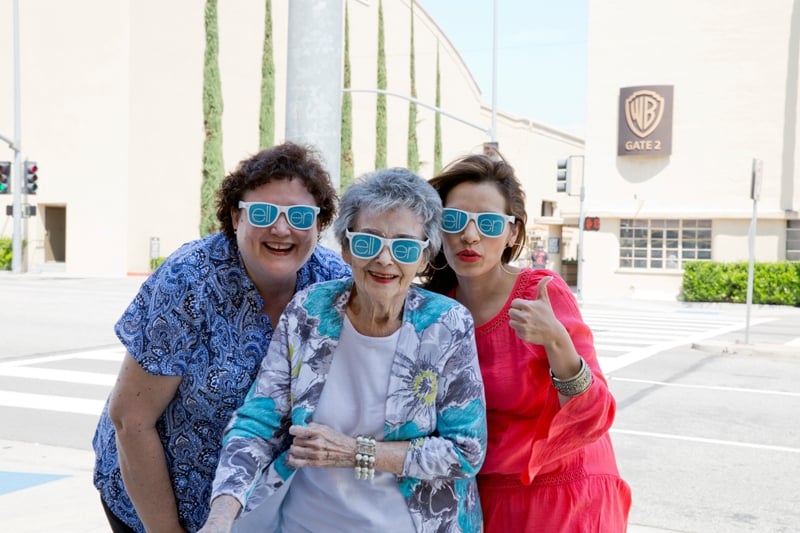 Wish of a Lifetime is a non-profit that fosters respect and appreciation for deserving seniors by fulfilling their life-enriching Wishes. Founded by two-time Olympic skier, World Cup gold medalist, entrepreneur, and former NFL football player Jeremy Bloom in living honor of his grandmother, the organization aims to create a positive shift in the way society views and values aging. One inspiring Brookdale resident named Betty recently experienced her own Wish of a Lifetime and showed us all that age truly is just a number.
Houston, TX, April 12, 2016 – Betty Wilson, 83, loves to dance. At Brookdale Champions, her infectious dance moves inspire other senior residents and community associates to dance with her. Betty is often seen dancing right alongside her favorite talk show host and fellow dance fanatic, Ellen DeGeneres. Priscilla Duran, manager of the memory care unit, said, "Sometimes I think the only person who has a love for music more than Betty Wilson is Ellen DeGeneres. Maybe!"
You almost wouldn't suspect that this upbeat woman is battling Dementia. For Betty, music is not just a hobby but a form of therapy. Priscilla said, "Dementia and Alzheimer's rob my residents of so much but we see music change their life in the most positive way."
In fact, Ellen has a history of helping Betty through tough times. Betty first began watching Ellen while caring for her daughter, Valerie, who was battling breast cancer at the time. Watching the show inspired Betty and Valerie to keep a positive outlook on the situation. Honoring that time with her daughter by attending a live show was Betty's Wish of a Lifetime.
Wish of a Lifetime, Brookdale and Wish sponsor It's Never 2 Late® (IN2L) were happy to facilitate a fantastic day for this mother/daughter duo. Betty, Valerie, and Priscilla attended a live taping of their favorite show on April 12th. The experience was absolutely incredible as Priscilla noted that Betty, "Danced her way through the airport, down the streets of Burbank, and then finally on the show itself."
"Aging is a given. We are all going to age. Getting old is a choice," said Priscilla. "Betty lives each day of her life eager to be young and dance and encourage those around her to dance."
Betty watches the Ellen Show's dance segments using the InTouch system developed by IN2L, a company that develops adaptive technology for older adults. The InTouch system's picture-based touchscreen interface makes it easy for residents like Betty to access interactive cognitive games, simulations of driving, flying and cycling, and other activities that may sharpen mental and reflex agility.
~
About Wish of a Lifetime™
Wish of a Lifetime™ fosters respect and appreciation for deserving seniors by fulfilling their life-enriching Wishes. Founded in 2008 by two-time Olympic skier, World Cup gold medalist, entrepreneur, and former NFL football player Jeremy Bloom in living honor of his grandmother, Wish of a Lifetime has made over 1000 Wishes come true for seniors in all 50 states and the District of Columbia. The organization aims to create a positive shift in the way society views and values aging by sharing the stories of its inspiring Wish recipients with those of all generations. After experiencing a wish, 93 percent of Wish recipients stated they felt their quality of life improved and 76 percent said they felt their overall health improved. To learn more about the organization or to help fulfill a senior's Wish visit www.wishofalifetime.org